Indoor Air Quality in Bucks and Montgomery, PA
Give us a call today: 215-346-7160
We can provide expert installations of whole-house humidifiers, central air cleaners, HEPA air cleaners, ultra violet lights, and other indoor air quality products. Our team is ready and trained to provide the work you need to keep your air supply clean.
In business since 1976
Rated A+ by the BBB
Same-day service
It's amazing how the quality of your home's air affects the quality of your life. Unfortunately, poor indoor air quality in the home continues to be a concern for many of us. Don't let this continue! Come to our team to clear the air.
Contact Carney All Seasons for your indoor air quality system services in Bucks and Montgomery, PA. Comfort you can count on, trusted for generations.
[READ MORE +]
To conserve energy, homes are built increasingly airtight. This traps pollutants that can be harmful to you and your family and can make your home less comfortable.
Have you ever noticed that you can tell how comfortable a home is just by walking through the front door? Is it too hot or cold? Too humid or dry? Does it smell clean and fresh, or stale and musty? With the average person spending at least a third of their day sleeping in their home, don't you think your home should be as comfortable as possible?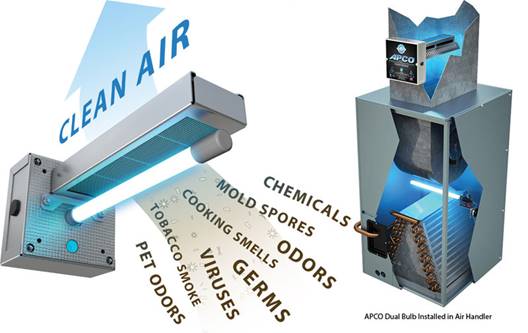 What does your home's heating and cooling system have to do with your health? Surprisingly, quite a bit. As anyone who has ever suffered in a house that's full of allergens, too hot, cold, humid or dry can attest, the air conditions inside your home can have big effects on your physical comfort and mental well being. But did you know Indoor Air Quality has very real effects on your health? Whether it's pollens that cause runny noses, sneezing, itchy eyes and more; asthma triggers that can lead to potentially severe reactions; or airborne bacteria and viruses that can cause colds and flu. Indoor air quality is an important factor in your family's overall health.
Our knowledgeable staff is on top of the latest and greatest products designed to improve the quality of the air that you breathe any time you're inside your home. Whether it's excessive dust, dry air that causes irritation of the eyes, nose, sinuses, throat and dry skin, allergens, virus and bacteria in the air, stale air and odors lingering in the home, headache or fatigue caused by poor indoor air – Carney All Seasons has a solution for you. Call today for a free evaluation of your home's indoor air.
We install all types of indoor air quality systems:
Whole house humidifiers
Central air cleaners
Ultra violet lights
HEPA filters
Steam humidifiers
Whole house dehumidification systems
Energy recovery ventilators
Fresh air intakes
Electronic air cleaners
Air cleaner installations
Aprilaire installations
We service and install, all leading brands, makes and models:
Honeywell
Aprilaire
Trane Clean Effects
IQ Air
Many More!
In recent years, the quality and cleanliness of the air that we breathe on a constant basis has received increased attention from doctors, scientists, universities, governments and homeowners worldwide. As study after study is completed, the general public is becoming more aware of the health effects that are caused by poor indoor air quality. In fact, The Environmental Protection Agency (EPA) states that indoor air is four to five times more polluted than outdoor air!
"In the last several years, a growing body of scientific evidence has indicated that the air within homes and other buildings can be more seriously polluted than the outdoor air in even the largest and most industrialized cities. Other research indicates that people spend approximately 90 percent of their time indoors. Thus, for many people, the risks to health may be greater due to exposure to air pollution indoors than outdoors.

"In addition, people who may be exposed to indoor air pollutants for the longest periods of time are often those most susceptible to the effects of indoor air pollution. Such groups include the young, the elderly, and the chronically ill, especially those suffering from respiratory or cardiovascular disease."
Call Carney All Seasons today for any indoor air quality installation.
We provide indoor air quality products that work! We're so confident in our indoor air quality products that they all come with a full 3 year parts and labor warranty. We also have a 30 day trial period for any indoor air quality product that we install, if you're not happy with the results you experience with any indoor air quality product that we provide with 30 days, we'll remove it and refund your money, no questions asked! Call Carney All Seasons today for any of your family's indoor air quality needs.
Emergency Service! We're always there for our customers. We have live people answering the phones 24/7 and technicians available to our customers in their time of need – whenever that time is.
Always use a trained, licensed and insured contractor! All of our technicians receive the latest in indoor air quality training and techniques and we use only the highest quality products available today. With Carney All Seasons, you can rest assured that you're in good hands. Our technicians receive constant training in their field. We are fully licensed and insured for your protection.
Do you know who's in your home? Carney All Seasons employees must pass criminal background checks and random substance abuse tests. This helps ensure that the people that we send to your home are ones that you will be comfortable having there. We use floor saver "booties" and drop clothes to protect your home.
Carney All Seasons has been serving Bucks and Montgomery Counties since 1976! Voted #1 HVAC company in Bucks and Montgomery Counties!
The Canadian Centre for Occupational Health and Safety identifies the following symptoms as being commonly linked to exposure to poor indoor air quality:
Dryness and irritation of the eyes, nose, throat, and skin
Headache
Fatigue
Shortness of breath
Hypersensitivity and allergies
Sinus congestion
Coughing and sneezing
Dizziness
Nausea
As an increasing amount of homeowners have become aware of the importance of indoor air quality and realized the impact of poor indoor air quality on their lives or those of their loved ones, they have turned their attention to trying to solve the air quality problems in their homes.
Carney All Seasons offers a full line of products to help homeowners improve the indoor air quality in their home including whole house humidification, whole house dehumidification, whole house filtration and ultra violet air treatment.
Humidification
Many homeowners find the excessive dryness in their homes during heating season to be extremely uncomfortable – and for good reason. Some of the common symptoms associated with a dry home include dry nose, cracked, itchy skin, sore throats, aggravated allergy and asthma symptoms as well as painful static shocks.
In addition, the excessive dryness affects your house. Chipped paint and plaster. split or cracked wood floors, furniture, trim and molding are all indications of excessive dryness in the home.
Did you know that in the wintertime, relative humidity inside the average home hovers around a bone–dry 15%? By contrast, the average humidity in the Sahara Desert is 25%!
We offer several whole house humidifiers to improve your comfort during those dry winter months.
Dehumidification
In contrast, just as lack of humidification is a source of discomfort for many homeowners during the winter months, excessive humidity is a common problem in the hot humid summer months. Common signs of excessive humidity include "clammy" skin, stuffy feeling air, musty odors in the home and condensation on water pipes.
Whole home dehumidification systems offer several advantages when compared to portable stand alone units. Whole home systems remove 2 to 4 times more moisture from the air than stand alone units. Whole home systems are ducted into your home's heating and cooling system to dehumidify the whole home when your cooling system is running – not just area in the immediate vicinity of where the unit is located (they can also be configured to automatically dehumidify a basement when the cooling system is not in operation). Whole home systems are up to 4 times more energy efficient than stand alone models and they are extremely quiet.
We offer systems that will reduce excessive moisture in your home and improve your comfort.
Filtration
The air we breathe in our homes is loaded with pollutants like pollen, lung–damaging dust, pet hair, dander, dust mites, mold spores, bacteria and viruses. No wonder the U.S. Environmental Protection Agency lists indoor air quality as one of the top five environmental risks to public health today.
We offer high quality and highly effective whole house air cleaners to remove these contaminants and provide clean healthy air for your family. With the ability to choose from standard efficiency air filtration all the way up to hospital grade air filtration systems, Carney All Seasons has a solution to meet your needs.
Fresh Air
The EPA and The American Lung Association agree that proper ventilation is one of the three major strategies to healthy indoor air. According to the EPA, concentrations of toxic pollutants can be up to one hundred times greater inside a home than outside, even in our smoggiest cities. As homes are built tighter with better windows, more insulation and higher–efficiency heating and cooling systems, the need for adequate ventilation becomes even more important. Gases and vapors – emitted from new carpeting, building materials, cleaning supplies, candles, pesticides, personal care products, glues and adhesives become "trapped" inside the home without proper ventilation.
We offer Energy and Heat Recovery ventilators provide fresh air to the home while reclaiming energy from exhausted air. These systems are becoming very popular as the concern over indoor air quality continues to rise.
Call Carney All Seasons today for comfort enhancing indoor air quality improvements in Bucks and Montgomery Counties, Pennsylvania.