Winter Frozen Financing Event (Get Warm Now and Pay over Time!)
Receive 5% off and up to 60 months 0% interest financing on select heating and cooling systems.
We've experienced a string of freezing days and nights already this winter, and there are many more on the horizon. Struggling heating systems make living uncomfortably cold. They are extremely costly as they struggle to maintain a livable temperature. No one likes having their home uncomfortably cold. No one likes dealing with an unreliable heating system. Smart homeowners in Southeastern PA are trusting the heating experts at Carney to outfit them with a powerful system that keeps their home reliably warm.
We've put together this financing event to help those with old or weak heating get a new system while capitalizing on reasonable monthly payments with no interest. Approved Credit Required*
To learn more about which systems may fit your home's needs, please fill out the contact for below or call us at 215-346-7160.
Are you ready to get a powerful new heating system? Here's a chance to do it easily with...
5% Off AND
60 months ZERO Interest Financing
Apply For Financing By Clicking the Button Below: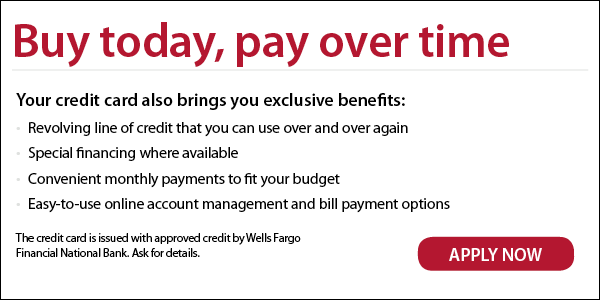 *The Wells Fargo Home Projects credit card is issued by Wells Fargo Financial National Bank, an Equal Housing Lender. Special terms apply to qualifying purchases charged with approved credit. The special terms APR will continue to apply until all qualifying purchases are paid in full. The monthly payment for this purchase will be the amount that will pay for the purchase in full in equal payments during the promotional (special terms) period. The APR for Purchases will apply to certain fees such as a late payment fee or if you use the card for other transactions. For new accounts, the APR for Purchases is 28.99%. If you are charged interest in any billing cycle, the minimum interest charge will be $1.00. This information is accurate as of 09/01/2017 and is subject to change. For current information, call us at 1–800–431–5921.