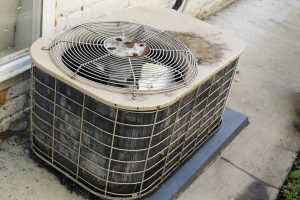 Summer is around the corner and if your AC has shown signs of age over the past couple of years, then it may be time for a replacement. The question is, how do you know when it's time to replace your AC? Sometimes you can make air conditioning repairs that will extend the life of your system for another cooling season.
But you can only do that for so long before needing to invest in a completely new air conditioner. If you need air conditioning service in Montgomery County, PA, our team is here to help. We can do anything from a simple tuneup to a complete system replacement. Keep reading to learn more about when you might want to invest in a new air conditioner this year.
AC Unit Age
If your air conditioner is at least 10 years old, then it is time to begin planning for a replacement. Many air conditioners can last for 15 to 20 years if they are well-maintained, but the 10-year mark is when you can begin to see serious problems. Even if it isn't time yet for a replacement, begin planning now so that you are not faced with an emergency breakdown where you are forced to make a quick replacement decision. Do your research now and have an idea of what type of air conditioner you want to install when the time comes.
If you have an older air conditioner, you also want to check and see what type of refrigerant is being used. If it uses Freon, also called R-22, this type of refrigerant has been retired since it is more harmful to the environment. The industry is constantly making improvements so that your air conditioner can be more environmentally friendly. Investing in a new air conditioner, like the Trane systems that we install, ensures that your family can breathe easy and have peace of mind knowing that you're also doing good for the environment.
Lack of Cold Air
In order to cool your home, your air conditioner should blow cold air out through the vents. If the air coming out of your AC unit feels lukewarm or barely cool, that is a sign that something is wrong with your system. Sometimes, this is a problem that our team can fix, like recharging the refrigerant. Other times, it is a sign that your air conditioner has reached the end of its life because the air compressor is wearing out.
Poor Airflow
Another sign of major AC problems is feeling a lack of strong airflow. The air coming out of your vents should be both cold and strong. If you can barely feel the air coming out, no matter how cold it is, then you have an airflow problem. Sometimes, it's as simple as replacing a clogged air filter. But other times, your motor or blower fan may be broken.
The bigger problem with this is that your home cannot reach the temperature set on your thermostat because of the lack of airflow. Cold air may be trapped in your ductwork. Your air conditioner will continue to work harder to cool your home, without being able to produce the results. This can put additional strain on other components and causes wear and tear to build up faster.
Carney Plumbing Heating & Cooling does what's right for our customers. Contact us today to schedule an appointment for AC service.