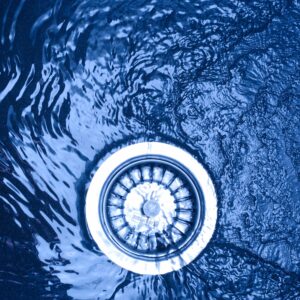 The best way to avoid plumbing problems is to prevent them in the first place. When it comes to your drains, a mesh screen protector can go a long way in preventing miscellaneous debris from entering your plumbing system.
It's a small investment that can make a big difference in preventing stubborn clogs and even extend the life of your home's plumbing system. If you haven't used a mesh drain protector before, you may need plumbing service in Bucks County, PA. If that's the case, our team is here to help with any of your plumbing needs, big or small. Keep reading to learn more about how you can protect your drains from damage and clogs.
What Is a Mesh Drain Screen?
A drain screen is essentially a cover that goes over any drain of your house with a design to catch particles before they go down your drain. One that is made of mesh typically catches smaller particles than a standard drain screen that might have larger holes.
You can install a mesh drain screen on any drain in your home. Keep in mind that you want to get one that is secure and fits completely over the drain hole. You may have to shop around to find one that fits each unique drain in your home. 
Caring for a Drain Screen
Keep in mind that your mesh drain screen will get clogged as it captures particles that would otherwise wash down into your home's plumbing system. You should plan to clean this mesh drain screen regularly, maybe even after every use if it gets full. If your mesh screen gets too clogged, it may prevent water from passing through and going down the drain.
You can use a napkin to wipe away the particles that the screen catches, and throw the napkin in the trash before returning the drain screen back to the drain. Make a habit of returning the drain screen to the drain immediately, because it is very easy to forget to do it later on.
Benefits of a Mesh Drain Screen
You may not even realize how much gunk goes down your drain until you invest in a mesh drain screen. If you wipe down your mesh drain screen regularly, it may not seem like you are collecting that much. But over time the gunk can add up quickly. Just imagine months and months of dirt, hair, and debris going down your drains and collecting in your pipes. If you have ever suffered from persistent drain clogs, now you understand why. 
Clogs can happen so easily, and investing in a mesh drain screen it's just one small way that you can help prevent tough clogs from ever starting to begin with. It can save you hundreds of dollars on future plumbing visits for those drain clogs. Plus, if you have a tendency to use drain cleaners, you're protecting your plumbing from the damage that those dangerous chemicals can do to your pipes and other fixtures.
Carney Plumbing Heating & Cooling does what's right for our customers. Contact us today to schedule an appointment for plumbing service.