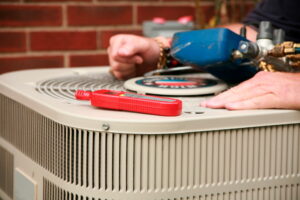 If you haven't scheduled air conditioning maintenance yet this year, you may be tempted to skip out on it until next year. But now is actually a great time to invest in air conditioning maintenance to ensure comfort and system longevity. It's the end of the season and your air conditioner has been working hard.
Our team can make tweaks and minor repairs to ensure that your air conditioner remains in great shape for next year. You'll have peace of mind when you schedule air conditioning maintenance in Bucks County, PA. Keep reading to learn more about why air conditioning maintenance is so important for your system.
Silent Problems
Air conditioner problems are not always obvious at first. In fact, most major air conditioner problems start out as something that is very small and easy to fix. But, without expert maintenance, the small problems go unnoticed. As a result, they spread within the system until they are obvious and you can't ignore them.
But by then, those problems are also more expensive and difficult to fix. When you invest in AC maintenance each year, you give our team the opportunity to utilize their industry knowledge and identify potential problems before they ever impact how your air conditioner operates.
AC Lifespan
And when you fix minor problems, you're not just preventing a system breakdown. You're also extending the lifespan of your air conditioner. All AC problems both big and small put strain on your system. The strain can lead to wear and tear that shortens your air conditioner's life. Instead of lasting the average of 15 years, your air conditioner may last for closer to 10 years.
On the flip side of that, investing in professional air conditioner maintenance diligently year after year can yield equally impressive results on the other side of the spectrum. You could get another five or more years out of your air conditioner, simply by investing in maintenance once per year.
Energy Efficiency
You're also ensuring that your air conditioner can work at its best consistently across its entire lifespan. Many homeowners complain that their air conditioner loses efficiency toward the end of its life. Your energy costs should not go up year after year because your air conditioner grows less efficient.
Maintenance is an opportunity to ensure that your air conditioner doesn't lose energy efficiency each year. And those savings on energy costs can add up quickly to cover the cost of air conditioning maintenance appointments each year.
Buy Time
Toward the end of your AC's life, scheduling maintenance can also be an opportunity to buy some time until you have to replace your unit completely. It's no secret that investing in a new unit is expensive. You may not be quite ready to make a large financial investment right now, even if your AC is at the end of its life. Investing in maintenance and repairs may be an opportunity to get your AC through one more season so that you can begin saving and planning to get a new unit.
Carney Plumbing Heating & Cooling does what's right for our customers. Schedule an appointment today for AC installation.