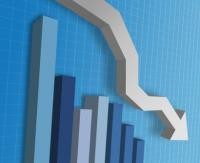 Did you know that approximately 60% of your home's energy consumption is a result of only three items – heating, air conditioning and hot water consumption?
In fact, the Environmental Protection Agency states that:
"As much as half of the energy used in your home goes to heating and cooling. So making smart decisions about your home's heating, ventilating, and air conditioning (HVAC) system can have a big effect on your utility bills – and your comfort."
The E.P.A. provides a further breakdown of energy consumption in the average American home:
Heating: 29%
Air Conditioning: 17%
Water Heating: 14%
Appliances: 13%
Lighting: 12%
Electronics: 4%
Other: 11%
Click here to learn more about saving energy at home: http://www.energystar.gov/index.cfm?c=products.pr_save_energy_at_home
When replacing the heating, air conditioning and water heating systems in your home, consider Energy Star and high efficiency products. Although the initial investment is greater than that of conventional systems, the energy savings that are realized through high efficiency systems will more than pay for themselves over just a few years.
Right now, Federal Tax Credits, Manufactuer Rebates, Utility Rebates and Association Rebates are providing thousands of dollars to help you reduce your monthly utility bills! Act now, some of these rebates begin to expire before this summer and all of them are scheduled to end in 2010.

Call Lisa today at 215.822.9029 to schedule a free consultation!