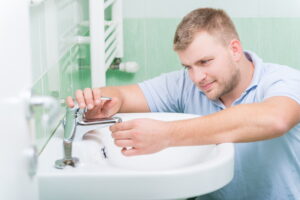 If you're a DIYer, you may be tempted to tackle a plumbing project when you have a problem around your home. But this may not be the best way to flex your DIY muscles. Plumbing work can be very intricate, and requires the correct knowledge and skill to get the job done right.
Sure, you can search online for a tutorial and probably find step-by-step instructions for troubleshooting a plumbing problem. But, it's really better to pay for expert plumbing service in Ambler, PA. You can keep reading to learn more about why it's better to have an expert plumber fix your plumbing problems.
Problem Source
One hurdle of attempting DIY plumbing repairs is that you may not know what the actual problem is. If you have a slow-draining sink, there may be a clog somewhere in the line. However, there's no way to tell how deep in the line or severe the clog is. There's also a chance that there are other issues contributing to the clog, like pipe corrosion.
You may think that you found a solution, but it's only temporary. Instead, the source of the problem is still present and may cause plumbing issues again in the future. If you've attempted DIY plumbing repairs in the past and the problem comes back, it's a good idea to call our team for expert help this time around.
Potential Damage
There's also a chance that you could do more damage than good. Searching for a tutorial online doesn't offer you all the expertise that our plumbing technicians learn through the course of their certification work. If you don't handle your pipes and fixtures properly, you could break something or put the parts back together incorrectly. When this happens, it may be more likely that you have a clog in the future or a leak at the pipe connections.
You may also be tempted to use chemical drain cleaners as part of your DIY repair. But harsh chemicals can do more damage than good. They corrode your pipes and other plumbing fixtures, leading to more problems in the future. You may end up calling our team for expert help even after taking on the project yourself.
Plumbing Codes
You also want to ensure that your plumbing work is up to code. This means that all of the plumbing work was done correctly to meet safety guidelines as outlined by regulations. Many larger plumbing projects actually require permits to be pulled before the job even begins. If you attempt a project like this on your own, you may run into bigger problems down the road.
Plus, if you ever try to sell your house and your plumbing is not up to code, you will need to have an expert fix the problem then. Another consideration is that if your plumbing causes any major damage to your home from a leak, your homeowner's insurance may not cover costs if you completed plumbing projects yourself, instead of hiring an expert. 
Carney Plumbing Heating & Cooling does what's right for our customers. Schedule an appointment today for plumbing service.